Events

Teachers' Day
Saturday, September 6 & Sunday, September 7, 2014
9:30 am to 3:30 pm
Free admission for teachers and 1 guest
Discover how to take your students' learning to a new level within the natural setting of the Toronto Zoo! Visit our education booths in the main courtyard to learn more about Toronto Zoo field trips and school programs and the many teacher resources available.
This educator professional development event is open to:
Teachers in good standing with the Ontario College of Teachers
Early Childhood Educators currently working in a full-day kindergarten classroom in a school setting
*Pre-registration is mandatory for this event. Proof of position is required to redeem offer.
For more information about Teachers' Day and to pre-register, please visit
www.torontozoo.com/educationandcamps/teachersday
.
Questions: email
schools@torontozoo.ca

World Rhino Weekend
Saturday, September 6 & Sunday, September 7, 2014
White Rhino Exhibit and Indian Rhino Exhibit, 11:00am to 4:00pm
All over the world, zoos and conservation organizations will unite during the month of September to celebrate these amazing pachyderms! Rhinos are in desperate need of our help as poaching of this magnificent species is on the rise. Did you know that the rhino faces the threat of extinction? This year alone over 600 rhinos have been poached; that is three rhinos a day! The Toronto Zoo has two of the five species of rhinos that exist on the planet and their wild cousins need our help. Join us and find what the Toronto Zoo is doing to help save and protect these magnificant species, learn about rhinos and their habitats and their role in their environments and take in a special Keeper Talk at 12:00pm and 2:00pm (Indian Rhino) and 1:00pm and 4:00pm (White Rhino).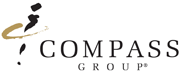 Senior's Day
Presented by Compass Group Canada
FREE Admission For Seniors 65+
Monday, September 8, 2014
9:30am to 4:30pm
Compass Group Canada, the proud food service provider at the Toronto Zoo, presents 2014 Toronto Zoo Senior's Day on September 8th! All zoo guests, 65+ are eligible for special discounts on admission, zoomo and more!
Guests, 65+, will receive FREE zoo admission plus one Zoomobile ride all day pass. On site promotions will include 10% off, at the Zootique and Panda Shops and 50% off Toronto Zoo a One Year Senior Membership*. SAVE NOW and apply today's gate admission towards a NEW one-year Senior membership. Seniors can also purchase, at Peacock Café, a sandwich and a small coffee or tea for only $3.99 plus tax!
While here don't forget to visit our giant panda pair, Er Shun and Da Mao, the only two giant pandas in Canada! Please note that the Panda Interpretive Centre will be closed for an event and that first Zoomobile departs from the main front entrance station at 9:45am and the last Zoomobile of the day departs at 4:00pm. Event subject to change without notice.
*Discount applies to the ONE-YEAR senior membership categories (Senior & Senior Couple) memberships only, valid for in-person/on-site sale only AND valid only on Senior's Day, Monday, September 8, 2014. No rain checks, not valid for TWO-YEAR memberships, discount not applicable on annual parking. Event subject to change without notice.

Oasis ZooRun 10K and 5K Run/Walk
Saturday, September 20, 2014
Our annual fundraiser run/walk for the Zoo! Open to all runners, walkers, and fitness folk of all ages and abilities. Bring the whole family for a day of fitness, fun and fundraising. Support the Toronto Zoo and invite your friends, family and colleagues to pledge a runner! For online entry, fundraising and event details go please visit the Oasis Zoo Run
website
.

International Red Panda Day
Saturday, September 27, 2014
Red Panda Exhibit, Eurasia
11:00 am to 4:00 pm
Did you know the red panda is the original panda and was discovered almost 50 years before the giant panda? Learn all about these amazing and endangered creatures and meet our red pandas! Don't miss a special meet-the-keeper talk plus enrichment feeding at 12:00 noon and 3:00 pm and bid on fun prizes in a panda-themed silent auction. All proceeds support the Red Panda Network, an organization committed to the conservation of wild red pandas and their habitat.

RUNNING AND WALKING ALONGSIDE GIANT PANDAS, LIONS AND POLAR BEARS IN SUPPORT OF THE BREAST CANCER CAUSE!

Sunday, October 5th
Canadian Breast Cancer Foundation CIBC Run for the Cure launches new run site at the Toronto Zoo! The first-ever Canadian Breast Cancer Foundation CIBC Run for the Cure at the Toronto Zoo promises to be an exciting, powerful and unforgettable experience for everybody involved. Runners and walkers can make a wild day of it with over 5,000 animals, the only giant pandas in Canada, lots of zoo babies and more! So, grab your runners and strollers and don't forget to sport your finest
flamingo
pink attire!
This new partnership between the CIBC Run for the Cure and the Toronto Zoo is exciting and very fitting! The CIBC Run for the Cure is Canada's largest single day event in support of breast cancer research, health education and advocacy programs. The Toronto Zoo is celebrating 40 years of saving and protecting species. We look forward to seeing everyone on October 5th!


*Please note all events subject to change without notice.
Home
Visitor Information
Explore The Zoo
Membership
Support The Zoo
Conservation
Education & Camps
Events
Contact Us
Catering & Group Events
Press
Translate
Full Site